Internationally recognized as a well-regulated and transparent jurisdiction, with more than two decades' track record in cross border investment and finance, unparalleled platform of substance for investing into the growing African continent, amongst other emerging economies.
Why Mauritius IFC
Mauritius IFC is the ideal platform for quality banking and non-banking services through its modern and innovative legal framework and ease of doing business regime. Mauritius IFC, proposes investors with a diverse product base for planning and optimizing benefits including Limited Companies, GBC 1 Protected Cell Companies, Limited Partnerships, Trust and Foundations amongst others. 
Distinctive Features of Mauritius IFC:
• Strong regulatory framework
• Good corporate governance
• A range of modern financial products and services
• Competitive operational cost
• Extensive bilateral network allowing risk mitigation
• Transparent legal regime
• Connectivity
• No exchange control
• Risk Mitigation possibilities through its growing number of Investment Promotion and Protection Agreements (IPPAs) with key emerging markets;
• Attractiveness as a center for capital raising and listings;
• Ideal time zone (GMT+4) allowing trading on all global markets in a single day;
• Modern and state-of-the-art infrastructure and connectivity;
• Excellent pool of bilingual financial and legal professionals;
• High quality, efficiency and cost-competitiveness as an International Financial Centre of choice;
• Recognition as a 'white-listed' jurisdiction by the OECD; and
• Adherence to international best practices and standards.
Mauritius Legal System and Regulatory Overview
Mauritius has a hybrid legal system which draws inspiration from the French and English Legal system. Mauritius was under French rule until 1814 when it became British, but still kept its French laws and customs. Whilst the substantive laws, e.g. the Civil Code, the Criminal Code and the Commercial Code remained French, the English judges presiding in the Mauritian courts preferred English procedure, which was familiar to them. Therefore, historically, English law gradually grafted itself on French law to supplement the former.
In 1968, Mauritius became independent and the country became a Republic within the British Commonwealth in 1992. Parliament enacts the laws and in specific cases, the power is delegated to Ministers to make regulations.
Mauritius has stable and transparent regulatory framework based on international standards which caters for innovative sectors such as company, banking, finance, offshore, taxation, shipping, insurance and intellectual property.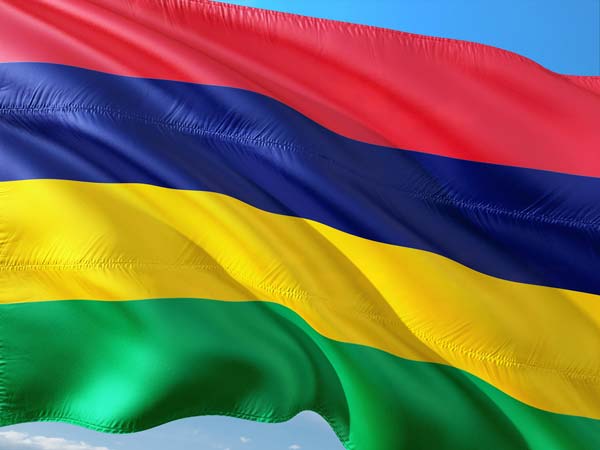 Regulators
The financial services sector in Mauritius is regulated by two bodies who have adopted the best international practices– each with specific statutory objectives:
Financial Services Commission
The Financial Services Commission, Mauritius (the 'FSC') is the integrated regulator for the non-bank financial services sector and global business. Established in 2001, the FSC is mandated under the Financial Services Act 2007   and has as enabling legislations the Securities Act 2005, the Insurance Act 2005 and the Private Pension Schemes Act 2012 to license, regulate, monitor and supervise the conduct of business activities in these sectors. The current regulatory framework has many strong elements, including reliance on solvency monitoring, prudent asset diversification, international accounting standards, and actuarial methods.
Bank of Mauritius
The Bank of Mauritius (BOM), set up in 1966, well known to all, and which is responsible for the regulation of banking services.  The Bank has been set up as the authority which is responsible for the formulation and execution of monetary policy consistent with stable price conditions.  It also has responsibility for safeguarding the stability and strengthening of the financial system of Mauritius.
Mauritius for Africa
The Gateway to Africa
As Africa is the new venture for economic development, Mauritius is set to move to the next level of its financial endeavors by acting as an investment platform for Africa.  The Mauritius IFC geographic location sets to play a strategic role in attracting and channeling investment across Africa.  The island explores new competitive business venues and a wide spectrum of investment opportunities for global companies to invest in Africa.  Strongly bearing in mind, its political, social and economic stability and regulatory framework Mauritius offers a certainty to global investors to look up for Africa as an investment destination. 
Key Features :
• A stable diversified economy within a secure political environment and established rule of law;
• A business-friendly environment with a simple tax system;
• Hybrid legal system combining the civil and common law practices with the Privy Council of the United Kingdom being the ultimate Court of Appeal;
• Home to one of Africa's leading and most innovative exchanges which offers an attractive listing, trading and capital-raising platform;
• A large multilingual pool of highly capable and skilled workforce including qualified accountants and lawyers;
• No exchange control;
• White-listed by the Organization for Economic Cooperation and Development (OECD);
• Presence of all the major international banks;
• Member of the Multilateral Investment Guarantee Agency, a World Bank affiliate;
• State-of-the-art infrastructure with high internet connectivity and modern port and airport facilities;
• Favourable time zone (GMT+4).