WHY TO SETUP AN ​FX/SECURITIES DEALER​ COMPANY IN MAURITIUS AND THE ADVANTAGES OF THE COUNTRY.
Mauritius is a flourishing offshore financial center; its formation market has become one of the fastest growing company registries in the world due to its efficiency, innovation and its broad range of offshore services.
No other offshore jurisdiction can look back on annual growth rates between 5-8% per year like Mauritius.
Offer your customers first-class ​FX & Securities Dealer's​ services and charge maintenance fees, annual fees, profit share etc. Do it offshore in a regulated environment where it's easy but trusted. Mauritius is THE jurisdiction for it.
Investors and businesses are flocking to Mauritius, taking advantage of its low cost, strict confidentiality laws and flexible incorporation regulations making the formation process simple and efficient.
If you are looking for a jurisdiction with robust privacy regulations and tax-free opportunities in a supportive offshore environment, Mauritius may be the perfect choice for your next offshore company formation.The advantages of Mauritius are outstanding:
•Dynamic economy
•Vibrant economy expected to grow around 4.5 % per year
•Services industry currently accounts for 75% of GDP
•Financial services sector expected to grow at 6% per year
•Use of the country as a platform for business between Asia and Africa
•No exchange control
•Mauritius is part of the Southern African Development Community (SADC), the Common Market for Eastern and Southern Africa (COMESA) and the Indian Ocean Rim Association for Regional Cooperation (IOR-ARC).
•Mauritius benefits from the presence of major international audit firms, including the Big Four
•Non-resident in Mauritius for tax purposes and is therefore tax-exempt in a democratic, safe and enjoyable place to conduct business
•Stable democratic political system and sustained economic growth
•Developed infrastructure, high-tech ICT connections
•Daily airline link to Europe, India, Far East, South and East Africa
•Ideal time zone. Mauritius being +4 hours GMT, communication can be made with Asia and the Pacific in the morning, Europe in the early afternoon and the United States in the late afternoon.
•Large pool of qualified lawyers and accountants, university graduates and other professionals. Accountants are mostly trained in the U.K., whilst most Mauritian barristers have been called to the Bar both in the U.K. and in Mauritius
•Confidentiality of information
•Abundant pool of highly skilled persons
•OECD White List jurisdiction which has never been on the Financial Action Task Force (FATF) list of uncooperative jurisdictions
•Competitive professional service costs
•Mauritius is a signatory to a number of regional and international agreements
•Confidentiality is guaranteed by law in respect of all information submitted to the Financial Services Company and to the Registrar of Companies
•Banks licensed in Mauritius include some of the major names in international banking like HSBC, Barclays, Afrasia, Standard Chartered
•Mauritius has concluded Investment Promotion and Protection Agreements with a number of its tax treaty partners
PERMITTED ACTIVITIES FOR A MAURITIUS ​FX/SECURITIES DEALER​ COMPANY
Indeed, the FSC Mauritius does not have a complete legal framework for ​FX/Securities Dealers Companies​. So far, there are not many restrictions on the type of assets / FX to be managed or to be traded. Even the managing of customers portfolios in CFDs, FX etc is permitted and not restricted.
The list of permitted activities:
a) full service ​FX ​dealer (excluding underwriting)​;​
(i) act as an intermediary in the execution of securities transactions for clients;
(ii) trade in securities as principal with the intention of reselling these securities to the public;
(iii) give investment advice which is ancillary to the normal course of his business activities; and
(iv) manage portfolios of clients.
KYC DOCUMENTS FOR A MAURITIUS FOREX COMPANY
- We provide duly dated and signed Application Forms
- Prescribed Processing and/or Annual Fee(s) i.e. your future fee structure and general basic info about the core business and core
business activities you are going to undertake as Asset Manager (should be in accordance with the Permitted Activities)
- Details of any other license(s) or registration(s) which the Applicant holds - if applicable
- We assist, based on the information you provide, in the procurement of the Business Plan including (i) – Introduction and Background; (ii) – Business objective, strategy, and proposed activity; (iii) – Organisation Chart; (iv) – Target market(s) and client(s) profile; (v) – Mode(s) of financing; (vi) – Three years Financial Forecasts (Balance Sheet, Profit and Loss Account, and Cash Flow Statement); and (vii) – Any other relevant information.
- CV of all senior officers, and Personal Questionnaire Form(s) for Directors, Managing Director/CEO, Compliance Officer, MLRO and Deputy MLRO (as applicable)
- We provide confirmation that the Applicant shall implement a manual of internal controls and compliance procedures, once it is licensed
- We provide certified true copy of the Certificate of Registration/Incorporation, Constitution/M&A (if any), Trust Deed, and/or other statutory documents submitted/required for the registration/incorporation of the Applicant
- We assist in the procurement of professional indemnity insurance cover (costs for Indemnity coverage will apply extra depending on the covered limit)
- Copy of material contract(s)/agreement(s) to be entered between the Applicant and other party/functionary - like with banks, other asset managers, liquidity providers, brokers for shares dealing etc.
- We assist in the measures to be put in place with regards to infrastructure, security, and safety of securities/assets
- We assist in the arrangements to ensure confidentiality, security, and reliability of client(s) information
- Copy of any promotional material(s) to be used in connection with the proposed business of the Applicant
- We assist in order the Applicant to confirm that it will keep an effective complaints' handling process in the course of conduct of its business
- The applicant should submit evidence of the source of Capital/Funds to the contributed to (account statement)
- If required the directors, shareholders, and officers of the Applicant may need to submit a morality certificate
APPLICABLE COSTS, FEES & CHARGES
i. Set-up Fees
- All administration fees including company formation, licensing, documentation and liaison with the authorities etc
- Support regulatory fees with FSC & ROC
- FATCA fees
ii. Annual Fees (for the 1st year and onwards)
- Administration fees & local Director (maximum two)
- Registered Office & Resident/Registered Agent
- Accounting & Annual Financial Statements, Taxation etc
- Ongoing Compliance to satisfy regulator & Due Diligence check of customers
- Ongoing FATCA Reporting
- Regulatory fee (FSC, ROC)
iii. Securities deposit, capital requirement, paid-in capital (one-time payment) full-service FX Broker/Dealer - US$30,000​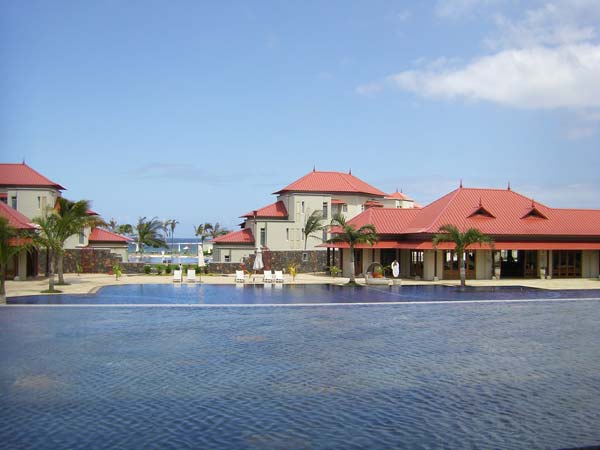 ACCOUNT PACKAGE
Corporate Payment Provider Account in Europe
We implement a corporate account in the European Union for you. Your customers can pay their invoices or wallet top-ups directly to this account without additional charges. The account is based in an SEPA country (Czech Republic). The fees are low. There is no acccount maintenance fee, the transfers cost between 8 Euro within the EU and ca. 30 Euro per transfer to worldwide accounts. This account you will need in order to receive commission or invoice related payments - also from customers. In addition to the wire function also Sofortbanking and Bitcoin interfaces are included.
FULL BANK ACCOUNT IN MAURITIUS on your company name as Manager - Third Party Funding Allowed
We implement a corporate bank account in Mauritius with one of the biggest Commercial banks. The account fees are about 50 USD per month. The account comes with online banking and debit card. The account holder is your Mauritius company. Easy fundable via SWIFT. In addition a debit card (VISA or MasterCard) can be applied.

Optional Service: Online Banking Software
The high-end solution. We can give you an introduction to Europe's biggest software developer for private banks and Financial Services Provider.
Enable your customers an online banking access. You are via API connected to your correspondence accounts. Let them do the transfer and charge each time the transfer fee you desire. The introduction to the software provider is 1,000 EUR one-time fee. Setup ca. 1,900 + VAT, lease-buy ca. 590 - 750 Euro per month incl. hosting, safety and security support or ca. 15,000 one time fee.
Optional Service: Debit Card Program VISA or MasterCard
We can enable a direct introduction to one of Europe's biggest Mastercard / VISA Card Principal Member.
You will be able to issue your debit cards and send it to the customers. Notice: Due to the latest restrictions of VISA / Mastercard card issuing is currently only possible to potential card holders within the European Union. To become a co-branding or branding partner an EU entity is required. We can help you setup this for a minimum of Euro in the UK as a Limited on Guarantee. The guarantor to be entered will be your Mauritius entity. The setup prices for those brandings start with 12,500 Euro for extended API issuing and without minimum card orders. Setup is ready usually between 6-8 weeks. Co-branding with own logo takes in average between 3-5 months due to required approvals of Mastercard or VISA. The cards have daily spending limits up to 15,000 EUR / USD & GBP. Each customer can purchase up to 3 cards, each in a different currency to increase once more his limits. Easy and reliable Due Diligence and immediate card issuing.